Go long or short on the world's major stock indices. Speculate on market wide changes to popular indices 
such as the: Dow, FTSE 100, S&P 500 and DAX 30.
Trade major world indices
A stock market index is a measurement of a section 
of the stock market. It is calculated from the prices 
of selected stocks. Stock market indices are used by investors to describe the market and compare the return 
on specific investments. Follow all the major world indices 
live with Eurotrader.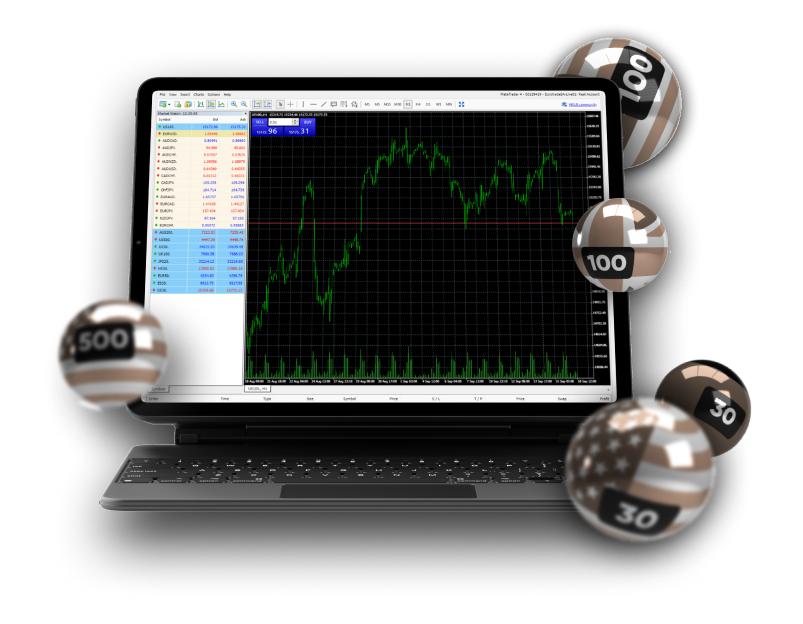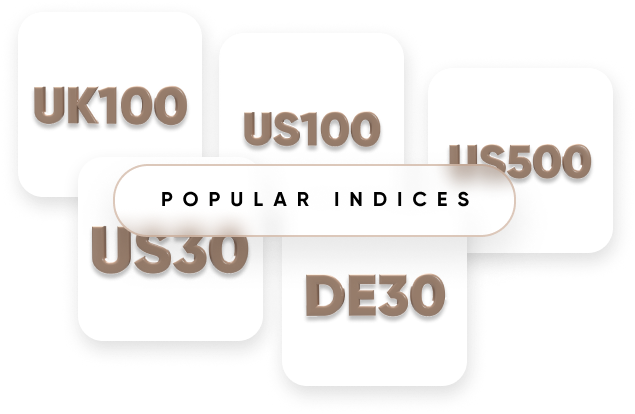 What are some
Popular Indices?
CFDs provide opportunities to trade the world's most popular indices. Eurotrader offers CFDs on a wide range of indices from all over the globe ranging from iconic indices like the NASDAQ, Dow Jones and FTSE 100 to more particular indices such as the ES35 and UK100. Take a look on this page to discover all the indices you can trade with us. You can organise the entirety of our indices instrument table by the most traded, most volatile, top risers and top fallers. Our interactive table displays prices in real time as well as shows the past two days percentage change. Follow live indices prices and charts here.
Dividends & Positions on Indices
Dividends will be accrued to clients who hold positions on indices.
The distribution of a section of a company's earnings to its shareholders is known as its dividends. Dividends 
are a portion of earnings chosen by the company's board of directors and can be issued in the form of shares 
of stock, cash payment or property. When a company makes a profit it can reinvest this money back into the company and/or distribute the profits to its shareholders.
If a company decides to pay its shareholders dividends, a fixed amount per share is designated and shareholders will receive this amount at a specific date. The ex-dividend date determines when trading in the underlying stock no longer includes an entitlement to the upcoming dividend payment and therefore on the ex-dividend date the value of the underlying share will decrease by the approximate dividend value. Anyone already holding a position in the underlying stock prior to and going into the ex-dividend date will be entitled to receive, or required to pay, the dividend depending on whether they are long or short. Anyone opening a position on the ex-dividend date will not be entitled to, or required to pay, the dividend.
Example of How Dividends are Applied for Indices
An index typically reflects the weighted average share price of several underlying stocks trading on the same exchange, therefore if one of these stocks declares a dividend payment then the underlying share price will decrease by the dividend value and the index will also decrease by the equivalent weighted average value of the same dividend on the ex-dividend date. Clients that hold positions on indices will receive or pay the equivalent weighted average value of the same dividend on the ex-dividend date.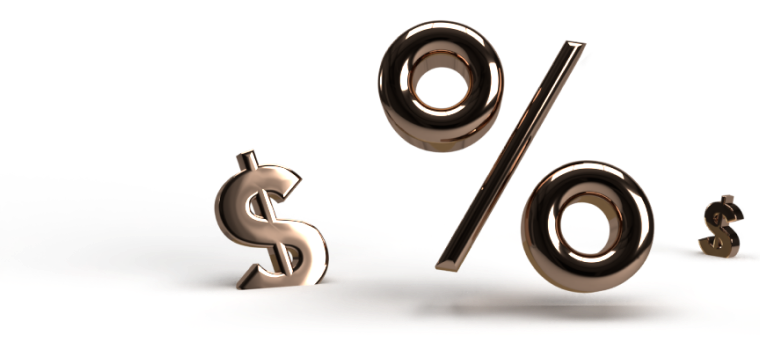 Experience tighter spreads and maximize your trading potential.
Our commitment to transparency ensures you get the best rates.

Access a deeper market with superior liquidity for smoother trades.
We connect you with major banks and financial institutions, ensuring continuous trading flow.

Never miss a trade with our 
lightning-fast execution speeds.
Our advanced technology ensures your orders are processed in milliseconds.

No Dealing Desk Intervention
Trade with confidence, knowing there's zero interference from our side.
Direct market access guarantees a fair and transparent trading environment.

Flexible Trading Conditions
Tailor your trading strategies with our adaptable platform settings.
Whether you're a beginner or a pro, our platform caters to every trader's needs.